"I just finished reading the book Make Me Like Jesus. It is the deepest, most beautiful book I've ever read."
"I recently finished reading the last in the Journals of Corrie Belle Hollister. This series has been incredibly enriching spiritually."
"I didn't think I would ever find someone else who spoke to my heart like George MacDonald and C.S. Lewis, but I find myself becoming even more enlightened and awakened through your books."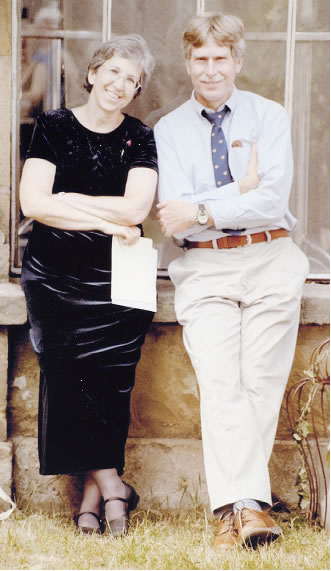 "What a great author you are, Mike! And what a great minister and evangelist!"
"I now have to add one more very brilliant author to my growing list, Michael Phillips!"
"I am writing to let you know what a profound experience it has been for me to read your book Make Me Like Jesus. Your book has given me direction."
"I have just finished reading A New Dawn Over Devon and I must say it was an experience I shall never forget. I found myself having to stop many times to wipe the tears from my eyes."
"You make beautiful music with your words."
"Thank you so much for writing Make Me Like Jesus!"
"I have just finished reading Rift in Time.that book kept me on the edge of my seat. I could scarcely lay it down. I find each of your books to be intellectually stimulating and spiritually invigorating.I count them as treasured volumes and dear friends."
"I just finished reading your book Make Me Like Jesus, and now I know why you have been my favorite author for many years."
"Thank you from the deepest part of my heart, for your obedience."
"Your novels are full course meals. I believe Wild Grows the Heather in Devon is one of your finest."
"Being an avid and devoted reader of Michael Phillips, my collection is proudly displayed in my living room. His books have challenged me spiritually and have left unforgettable memories in my mind. His characters have become my friends."
"God the Father has used MacDonald's and your books and a few others to satisfy and spur on my quest for truth.I feel that finally someone else is going along a similar journey."
"My thirteen year old son introduced me to your writing last November.I had no idea I was about to embark on such a reading adventure."
"Your Secret of the Rose series probably has done more to change my thinking about God as our Father than anything I have ever read."
"So much of Christian literature is shallow and unrealistic. At times I feel like I'm feeding my mind mental fluff. However, your books are different. Between you and MacDonald, I've met characters after my own heart, men and women who have depth of character and a sincere love for truth. There is so little of that anywhere nowadays that your books are a welcome refreshment."
"I have delayed writing to you about Make Me Like Jesus simply because my words were so inadequate to convey how very moved I am."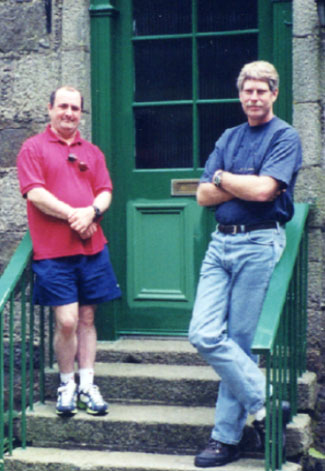 "I thought that anyone else's writings would pale next to George MacDonald's, so for some time I did not read any of your books. I want to tell you that my presumption was so WRONG! A God to Call Father and The Garden at the Edge of Beyond have become jewels on my library shelf."
"Your teaching on God as Our Father has profoundly changed my thinking."
"I just finished reading Angels Watching Over Me.it is a true classic."
"Warning! A Rift In Time may be hazardous to your health! While listening to my wife reading on a recent trip, I got so engrossed in the story that I nearly ran out of gas!"
"Before you came along, my favorite author was C.S. Lewis."
"Somehow I feel as though I am not writing to a stranger, but a fellow pilgrim on the same narrow road."
"I just read the introduction of Make Me like Jesus and almost cried."
"Never have I been so touched through a series of books."
"This man is a genius. He makes you think."
"I do a lot of reading, and no fiction moves me to thought and action like yours does."
"I feel as if your books are like a Bible to me."
"Michael, I am convinced that you are the George MacDonald of our day!"
"God speaks through your writing."
"I am writing to tell you what an impact your series, The Secret of the Rose, has had on my life."
"You open up whole new worlds of spiritual understanding."
"You are one of those rare people today, a real, honest-to-goodness Christian who is also a great writer of Christian books."
"Your words speak so clearly to the heart of matters."
"I just finished reading Rift in Time, the best book I have ever read."
"Your book Make Me Like Jesus is so absolutely wonderful that I cried all the way through it."
---
A Reprint from The Page Turner's Journal, 2000
By Diane Eble